Bespoke & Custom Made Lighting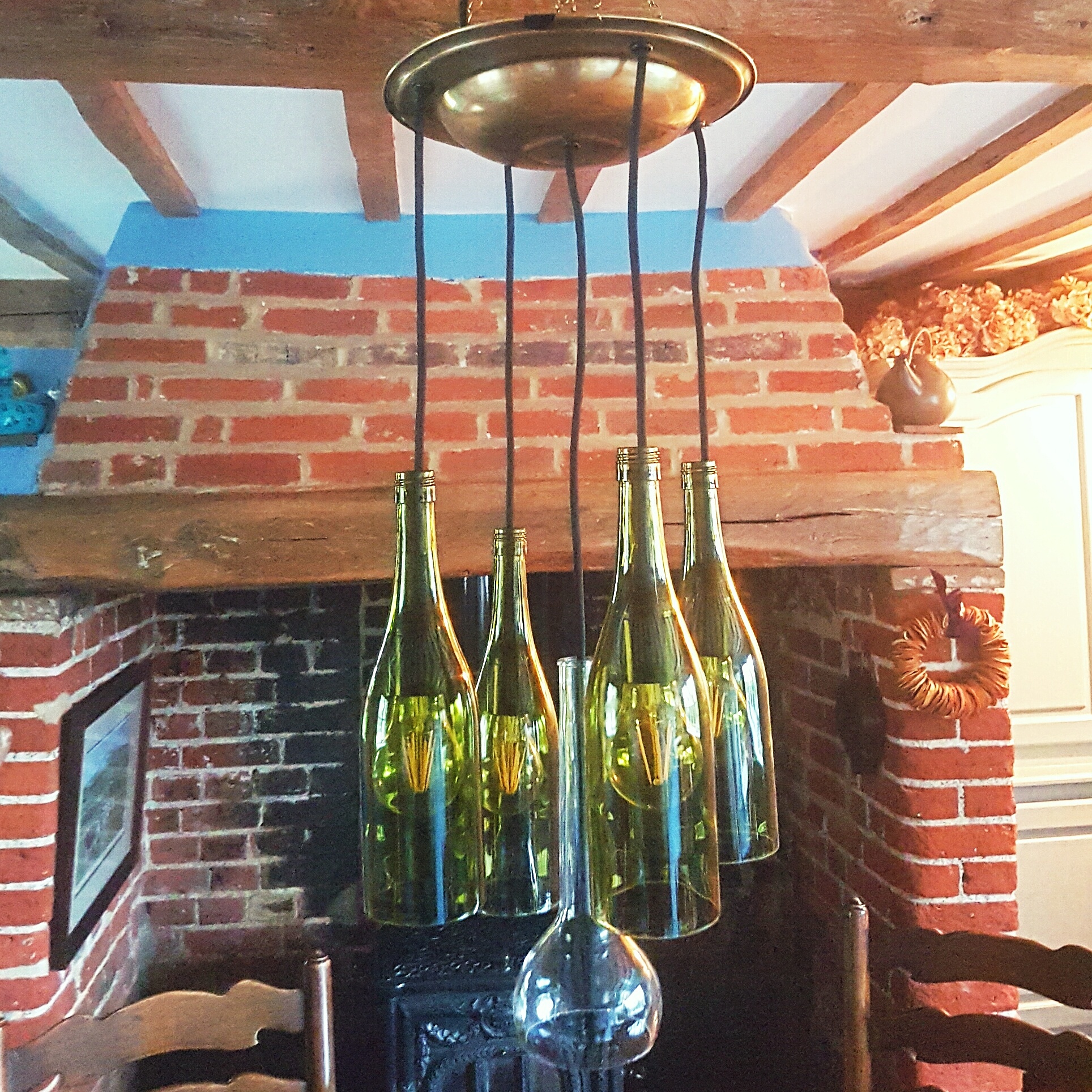 Bespoke lights can be designed and made to fit any space in your home.
Whether you are looking for a unique wedding gift, an unusual table or wall lamp, a large statement light installation, would like a lampshade recovering or have a special sentimental bottle that is gathering dust we can work together to create a bespoke light just for you.
If you have an idea and space that you want to light up with a unique light then please email or call with your ideas.
For inspiration please check out my Inspiration Board on Pinterest HERE
Create a personalised book stack lamp
Book stack lamps are a great way of creating a personalised and unusual gift. They can be made from books provided by you or if you pick a theme such as a colour, wild life, the underwater world, classic childrens books, a specific sport, cars, motorbikes....(to name a few past themes) we can source the books and create a special book stack just for you! Prices start from £90 plus p&p (examples can be seen in the slide show above)
Create a map lampshade
Such a simple and personal way to create a great gift for someone special. Everyone has somewhere they have a special love for, it could be where you met your partner, where you got engaged, went to uni, where you live, your favourite weekend gettaway… I can source large maps of the area special to you and create a lampshade that can always put a smile on your face! (an example can be seen in the slide show above)
Lampshades can also be made from all kinds of fabric and papers. If you have left over wallpaper and would like a lampshade made to match drop us an email !
Creating a Lamp from a special bottle
If you have a special bottle that you would like made into a lamp please drop me an email. Special bottles made into unique lamps make great presents for birthdays, anniversaries and weddings!
These lamps are sold without shades, lamp shades can be purchased seperately. Prices vary depending on whether you would like a spacer fitted. A spacer is suitable for lamps that will be fitted with a tasseld lampshade.
Below are various lamps with and without spacers with the price listed.
Without Spacer
2m of gold or black pvs flex with inline switch and your choice of brass, antique brass or chrome fittings as standard* £40
2m of fabric flex with inline switch and your choice of brass, antique brass or chrome fittings as standard* £48
With Spacer
2m of gold or black pvs flex with inline switch and your choice of brass, antique brass or chrome fittings as standard* £48
2m of fabric flex with inline switch and your choice of brass, antique brass or chrome fittings as standard* £55
*Nickel and copper fittings available at extra cost