Antique Carpenter Plane Lamp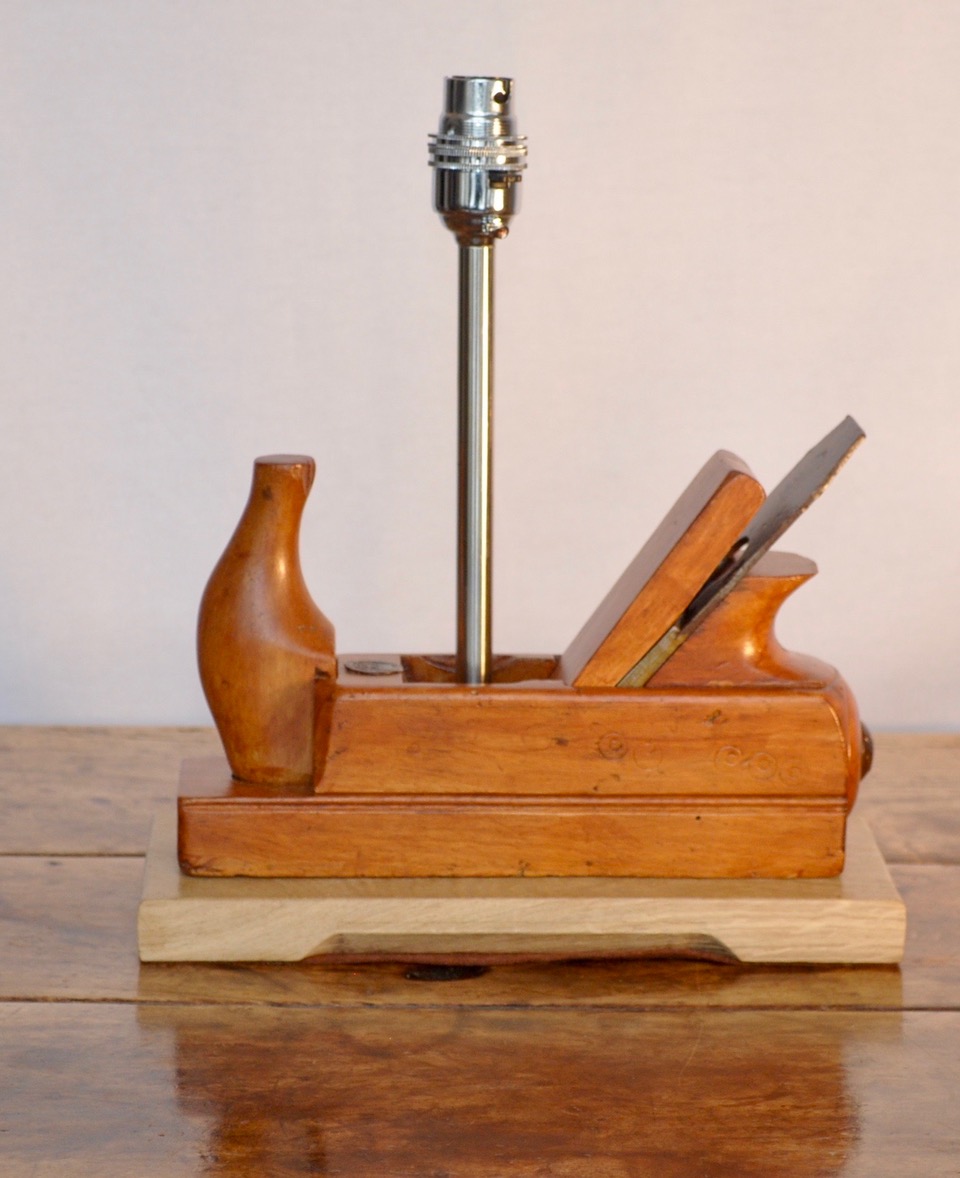 Antique Carpenter Plane Lamp
This lovely antique carpenter plane was discovered on a market in Mallorca over the winter. It has a makers stamp on the plane and blade, dated 1895 and possibly German made. Giving a new lease of light to a forgotten piece of curios!
Mounted on reclaimed oak, with 2 meters of gold flex cable, a chrome spacer with a switched bayonet lamp holder and UK 3 pin plug. This lamp will look great with a beautiful Edison style bulb!
25cm l x 31cm h x 14xm d
All electrical parts used are UK or Italian made and CE certified and the lamp is PAT tested.
sold out