Antique Copper Gunpowder Flask Lamp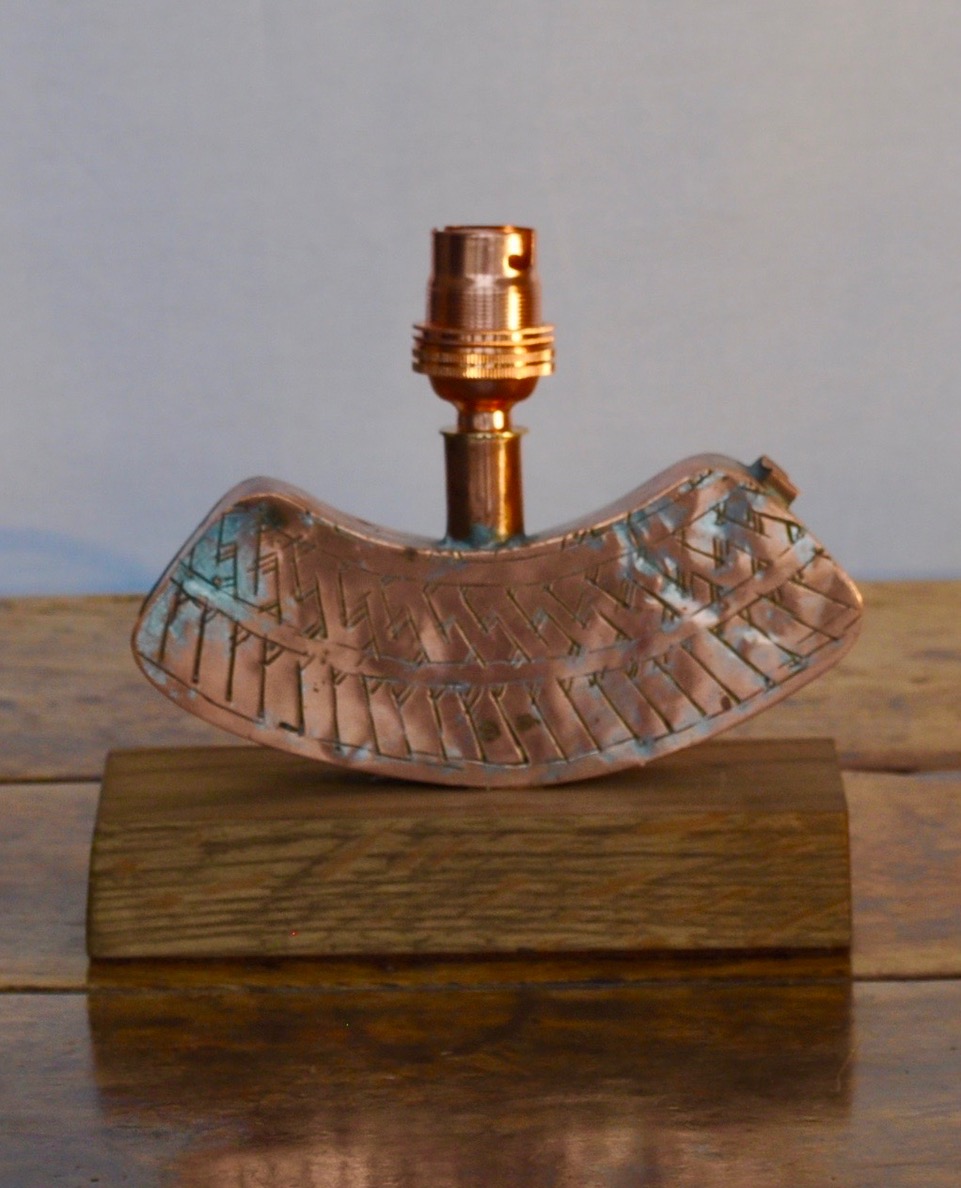 Antique Copper Gunpowder Flask Lamp
This stunning antique gunpowder flask is copper plated tin, believed to be Arabian, it is dinky and unlike any gunpowder flask I have ever seen!
I've been trying to find another one so I can keep one for myself, but having no luck :( So if you want something truely unique with a load of history this little lamp is for you! Giving a new lease of light to a forgotten piece of curios!
Mounted on reclaimed oak, with 2 meters of gold flex cable with inline switch and a copper bayonet lamp holder and UK 3 pin plug. This lamp will look great with a beautiful Edison style bulb!
All electrical parts used are UK or Italian made and CE certified and the lamp is PAT tested.
sold out