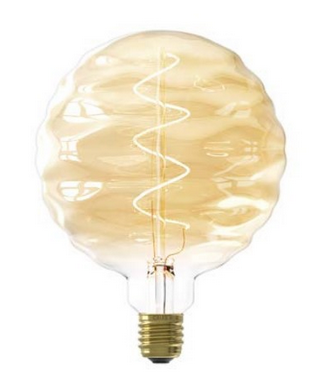 Bilbao LED Bulb
Our globe with a rippled water effect and a flexible filament. The curled shaped leds and the titanium mirror-like finish bring design and decorative lighting to a whole new level.
Available in Gold or Titanium, please select from the drop down menu.
Diameter : 150mm
Height : 195mm
Watt : 4W
Energy Label : B
Colour : Titanium or Gold
Nominal Lifetime : 15,000
Voltage : 240v
Product lifetime : 15000
Number of switchings : 10000
Lumen : 60
These bulbs are shipped direct from our suppliers. If you would like to order multiple bulbs please email and a discounted shipping can be arranged.